Analytics
Cardano Price Analysis: Accumulation at Crucial Support Signals 25% Rally; Will ADA Price Hit $0.5 In May?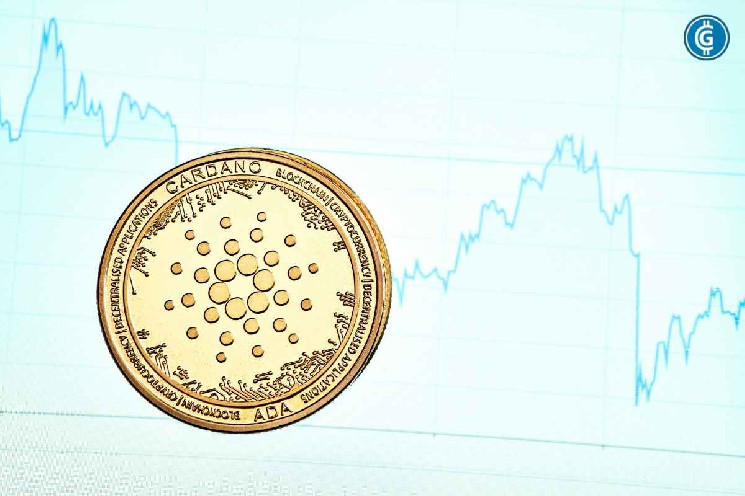 Cardano Price Analysis: For over a fortnight, the Cardano price has been moving sideways above the long-coming support trendline of the channel pattern. The daily chart showing that the red candles are failing to get a follow-up on the downside indicates buyers are actively accumulating at this level. This buying pressure at important support indicates a higher possibility for a bullish reversal and the start of a new recovery cycle.
Key Points:
Until the channel pattern is intact, the ADA price will remain bullish in the long term

A bullish breakout from $0.38 will be a trigger factor to resume a bullish recovery

The intraday trading volume in the ADA coin is $134.4 Million, indicating a 17% loss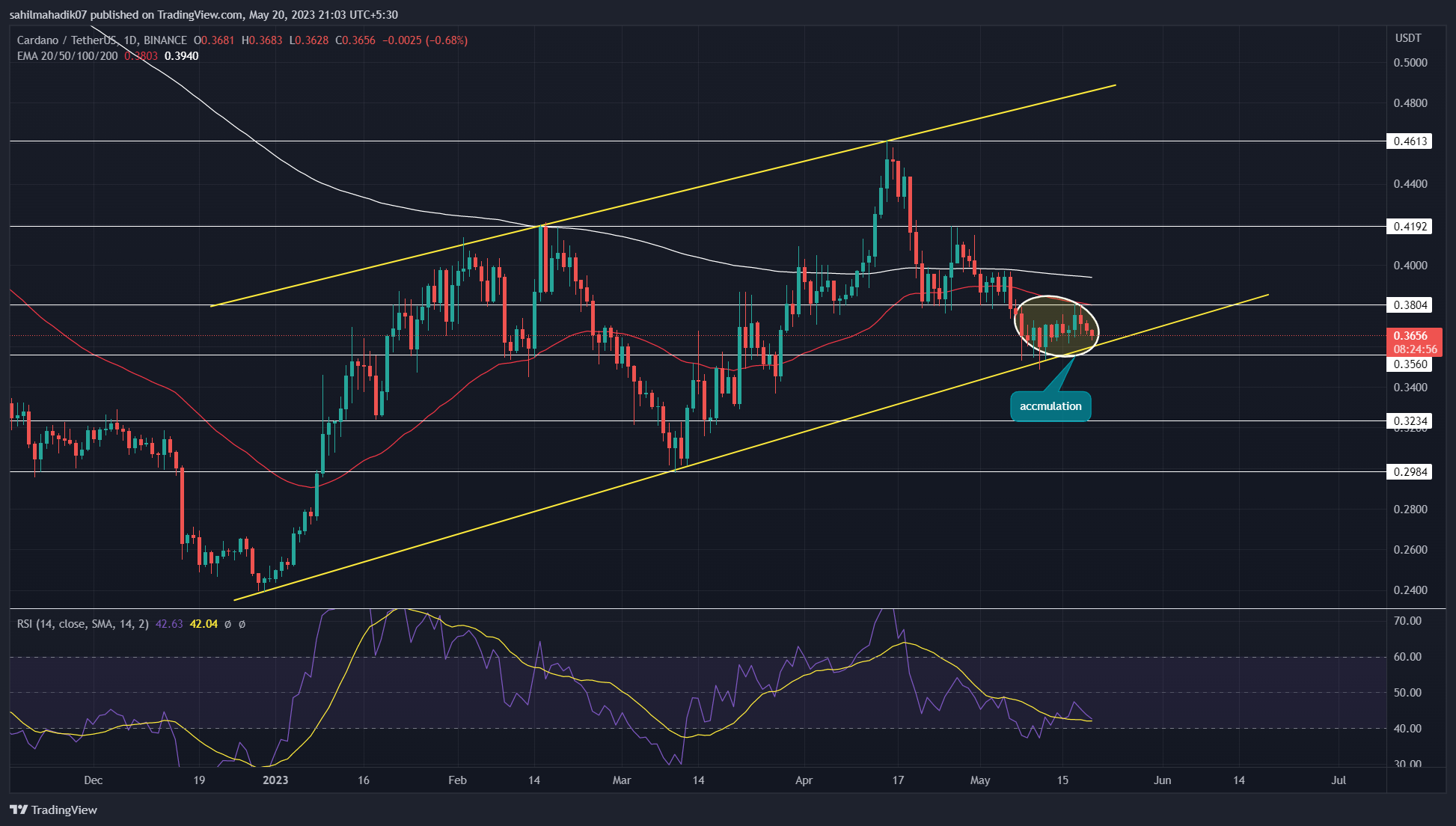 Source- Tradingview
The Cardano price has been riding a steady rally for the past 4 months under the influence of a rising channel pattern. The buyers have been using the support trendline of this pattern to accumulate the altcoin at discounted prices and restart a new recovery cycle.
With the recent downfall in the market, the ADA price is back to the lower trendline reflecting a higher possibility of a bullish reversal. However, with the current uncertainty in the market, the coin price is hovering above the trendline sideways trying to obtain support suitable.
Also Read: Top BRC – 20 Tokens Set To Take The Next Big Leap
If the buying pressure persists, the Cardano price would surge higher and breach the immediate resistance of $0.38. This horizontal resistance breakdown will be the key signal for uptrend continuation, providing buyers with a strong launchpad to rise higher.
The potential recovery may drive the price to the $0.419 barrier, followed by $0.46, registering a growth of $25%.
On a contrary note, a breakdown below the trendline will be a major sign of weakness.
Technical Indicator
Relative Strength Index: An evident rise in the daily RSI slope indicates the buying momentum at this support rise.
Exponential Moving Averages: The daily EMAs(20, 50, and 100) at the $0.38 level increase the resistance power of this level.
Will ADA Price Hit the $0.5 mark by May End?
For the Cardano price to hit $0.5, it would need a significant growth of 37%. It is fair to say that this strong rally is less likely in the remaining ten days of May month unless a major news breakout. However, in response to the channel pattern, the reversal from the support trendline may raise the price gradually back to the overhead trendline which is around $0.5 possibility in a few coming months.