Analytics
Chainlink (LINK) Price Crumbles As The Bears Take Down Previous Gains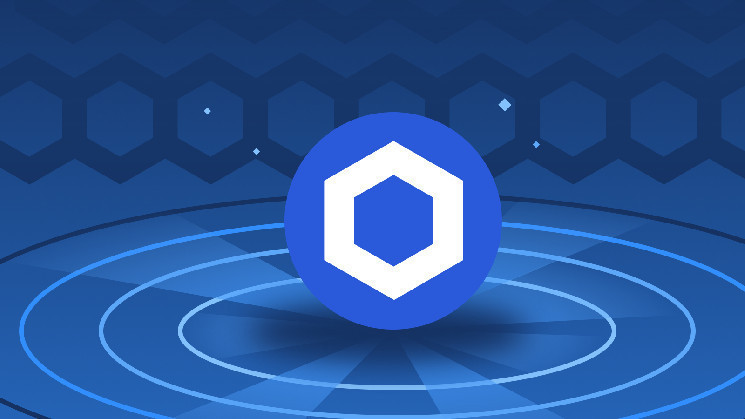 The bullish trend that Chainlink (LINK) has enjoyed for much of its existence seems to have recently ended. The price of LINK has crumbled as the bears take down the bulls, leaving investors wondering what the future holds for the asset.
There was a significant 24.55% decrease within the past weeks in the Chainlink (LINK) market. Notably, on April 18, 2023, LINK dropped from $8.795 to a low of $6.635, changing the trend to favor the bears.
Chainlink (LINK) In A Consistent Bearish Trend
LINK is trading in the red today, May 8, 2023. As of the time of writing, the price is $6.66, representing a decline of 3.31%. Also, its 7 days price gains have declined, sitting at a loss of 3.44%.
LINK price kickstarted a downtrend from April 19, when it lost grip on the $8 price mark to $7. It fell below $7 to $6.91 and $6.99 on May 1 and 2 before reclaiming the $7 price. However, it continued declining till the current price of $6.94 today.
Related Reading: Shiba Inu: Whales Accumulate Yet Price Drops – What's Going On?
Currently, the chainlink Fear & Greed Index is 55. This sentiment indicates that LINK's market is presently neutral or slightly optimistic. One of the key factors contributing to the bearish sentiment around LINK is the general market trend.
One of the key factors contributing to the bearish sentiment around LINK is the general market trend. The cryptocurrency market has been highly volatile over the last two weeks, with many assets, including Bitcoin and Ethereum, experiencing significant price drops.
However, it is still uncertain whether the bulls will retake power and drive the price of LINK upward or if the bears will continue to rule the market.
LINK Technical Analysis
The Chainlink trading chart for May 8, 2023, shows its market trend is bearish, and LINK shows negative momentum.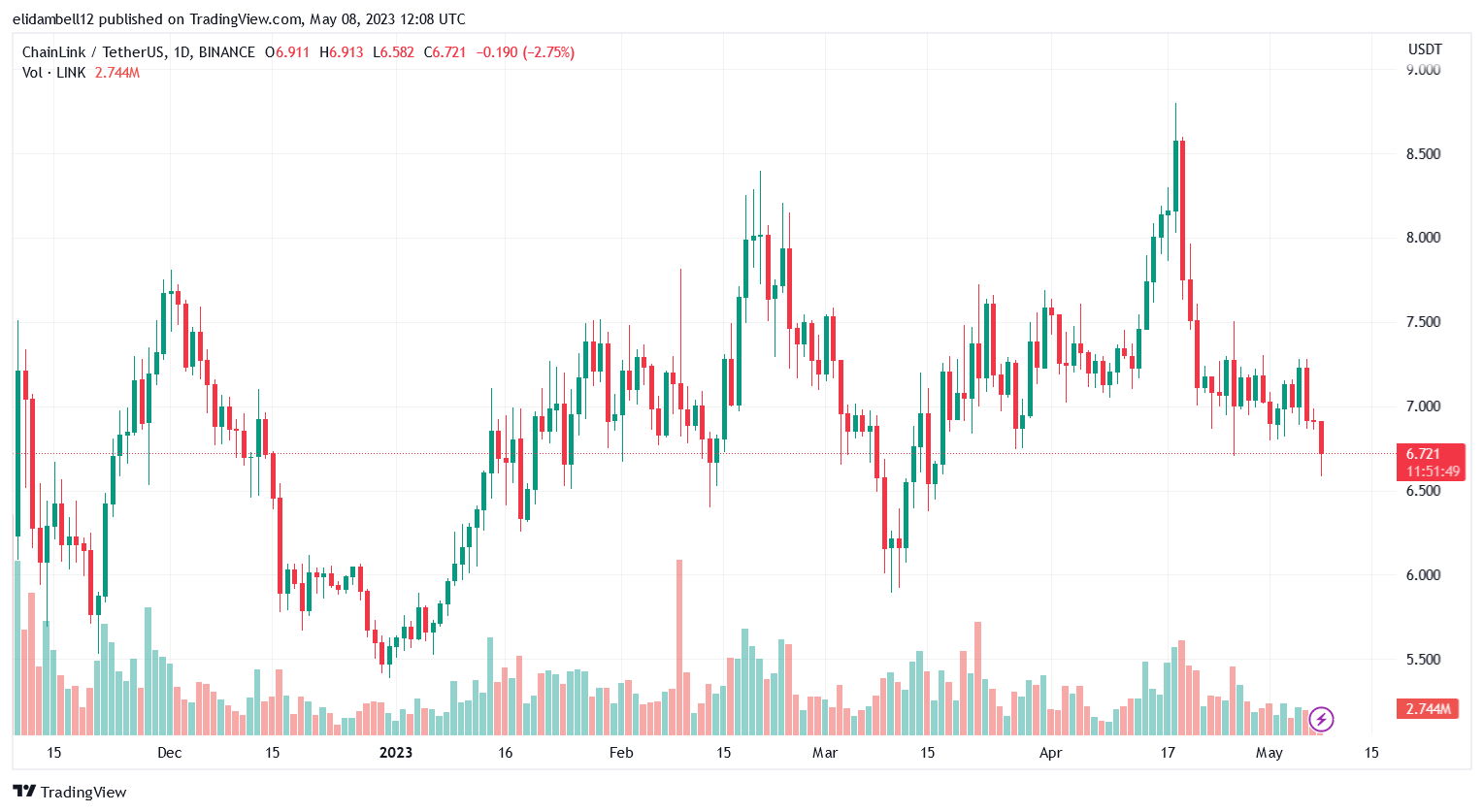 Currently, the asset is trading below its 200-Day and 50-Day Simple Moving Averages (SMA). This indicates a bearish trend in the market. This also shows that both long-term and short-term trends are bearish.
LINK price is lower than its average price over the past 50 days and 200 days, respectively, and the market's selling pressure is high.
The Relative Strength Index (RSI) is at 38.68; this shows that LINK is currently low selling pressure. An RSI below 50 indicates that the bears control the market.
Lastly, the MACD line is trading below the signal line, indicating that the sellers have more control than the buyers. The MACD histogram also confirms the bearish sentiment as it is below the zero line. The momentum will continue if the bulls cannot maintain the selling pressure.
Technical analysis/indicators are subjective and do not guarantee future performance. It should be used with other forms of analysis tools.
Featured image from Pixabay and chart from Tradingview.com