Analytics
First Mover Asia: Traders Long on Bitcoin Despite Debt Ceiling Challenges, Dark U.S. Regulatory Clouds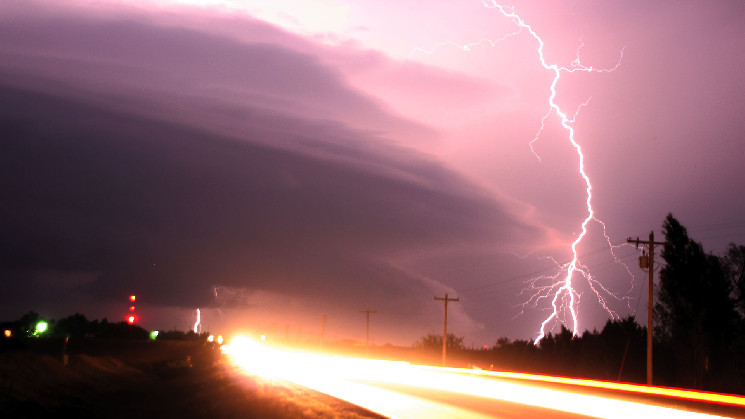 Good morning.
Here's what's happening:
Prices: Despite market uncertainties affecting bitcoin and ether prices, traders in Asia remain optimistic due to clearer regional cryptocurrency regulations.
Insights: GrumpyCat, a meme coin, is set to face legal confrontations due to its unauthorized use of trademarks. Being a meme coin doesn't absolve it from the duties and liabilities inherent in traditional business operations.
Bitcoin and ether are both in the red as the East Asia trading day begins. Bitcoin is down 1.9% to $26,882, while ether is down 0.89% to $1,805.
A lot is weighing heavy on bitcoin, with macroeconomic uncertainty continuing to bother traders.
But Coinglass data shows that traders in Asia remain optimistic towards the asset class. Right now, traders are mostly in long positions, with 53.62% long and 46% holding shorts.
Liquidation data also favors the longs. Coinglass shows that $7.3 million in short positions were liquidated in the last four hours compared to $1.57 million in longs.
Traders seem to be even more bullish on ether, as 90% of liquidations were shorts, at $3.36 million, versus $361,000 in longs.
It could be because the regulatory situation in Asia is a bit more clear than in the U.S. Singapore has a framework for regulating crypto. Imperfect as it is, it exists. Hong Kong will have licensed crypto exchanges online by mid-year. Even Taiwan, known as a financial hub, will have a framework in place sometime in 2023.
Rulebooks, even if they aren't perfect, create certainty. It's much better for business than making things up "on the fly."
Asset
Ticker
Returns
DACS Sector
XRP
XRP
+3.5%
Currency
Stellar
XLM
+0.1%
Smart Contract Platform
Insights
GrumpyCat and Pepe, two pump-and-dump meme coins, are at war. GrumpyCat's feline army wants the frog on a platter.
GrumpyCat is based on the GrumpyCat meme of yesteryear, while Pepe is an image of a cartoon frog originally from a little-known cartoon called Boys Club but has since been re-appropriated by online groups. These are both recognizable brands made by someone else, and just like Charlie Brown or Homer Simpson, are the intellectual property of their respective authors.
The team behind GrumpyCat wants the world to know this is all a joke, and they aren't in it for the money.
"GrumpyCat is not a revenue-generating project. In fact, it proudly embraces its status as a useless meme token," the site reads. "GrumpyCat takes a cynical and skeptical approach to the world of crypto, providing a much-needed breath of fresh air for those tired of hype and unrealistic promises."
But here's the problem: they don't have the rights to GrumpyCat. It's not theirs to market. Even if they say it's all in good fun and they aren't doing it for the money, GrumpyCat, the IP, belongs to someone else. It's the property of GrumpyCat LLC, and that company has specifically trademarked GrumpyCat in the context of crypto (as well as other merchandise), according to the U.S. Patent Office.
GrumpyCat LLC is making good on protecting its IP via a legal threat. Served on-chain, no less (which courts have given a green light to in New York and in the U.K). Pepe is also the property of someone that's not the team behind the meme coin, and while they haven't targeted the meme coin, they have aggressively gone after its unauthorized use.
Meme coins are fun, and they are driving nearly a billion dollars in trade on-chain, according to CoinGecko data. A debate about whether this is actual value is something for another time. The reality is that when projects get to have market caps in the size of Pepe ($673 million cap and $258 million in trading volume), trademarks and copyrights become real concerns.
It's very likely that GrumpyCat's team will just ignore the legal threat. But the law is catching up to crypto. We're in an era now where there's a legal precedent for the argument that DAOs and their founders have the same sort of liability as general partnerships and corporations.
After all, somebody registered the domain name.